Cleaning Chemicals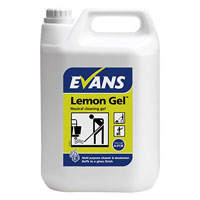 We stock a vast range of professional cleaning chemicals to cover any jobs in the commercial kitchen or catering trade. If you need advise on installing a cost effective Eco-Friendly chemical system we have experienced staff on hand to help you make the correct choice for your business contact the office 094 9381210.
There are so many chemicals to cover so many jobs in any household or business we cant list them all on our site, in store we have a complete range to cover Dishwashing, Laundry Detergents, Floorcare, Degreaser's, Floor Polish, Eco-Friendly Chemicals, Toilet Washroom Cleaners and Disinfectants, Bleach, Shampoo, Antibacterial Soap and Perfumed Soap, Probe Wipes, Hand Sanitisers, Disinfectant Wipes and Alcohol Gel to help in the fight against COVID-10.
Bottles are available in a variety of sizes from 20 litre bulk containers, 5 litre, gallon containers, 1 lit and 750 ml trigger spray bottles.
Free next day delivery on all orders over €75 Nationwide